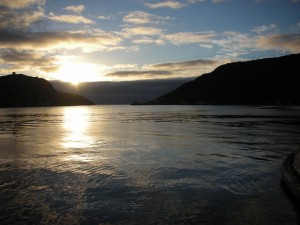 The new academic year of 2014/2015 started with great excitement in the Faculty of Medicine at Memorial: 81 students, the Class of 2018, starting Phase 1; and 81 students, the Class of 2017, returning from their summer research projects for the final part of Phase 2; plus the bonus of being in the newly commissioned building with its state of the art teaching facilities.
See: http://www.med.mun.ca/getdoc/ce93a13b-3920-4c4d-bed9-08aa18c7ab8b/MedSchool-Expansion.aspx
It was most fulfilling to participate in some Phase 1 and Phase 2 teaching on the themes of social accountability and community engagement.
There was also excitement in the Faculty with the news and pictures of the ceremony in Milan for the award of excellence in social accountability.
See: http://www.med.mun.ca/Medicine/CommunicationsNews/NewsMedicine/September-2014/Memorial-receives-international-excellence-in-soci.aspx
See too: http://www.iainrobbe.com/the-academic-years-roll-on/
My new project involves evaluating student engagement in the MD curriculum and in the life of the medical school and the wider community in relation to international standards. Discussions with faculty and students have already begun to identify the range and depth of student engagement at the Faculty of Medicine.
It is so exhilarating to be in the environment at Memorial with a culture and society that value medical education.
Finally, it was heartening to have a peer-reviewed paper published earlier this month.
Robbé, I.J. (2014) Revealing the hidden curriculum and reducing cultural reproduction: small steps on a long road. Medical Education, 48: 842–848.
My paper is a commentary on a paper by Elspeth Hill and colleagues.                        Hill, E., Bowman, K., Stalmeijer, R., & Hart, J. (2014) You've got to know the rules to play the game: how medical students negotiate the hidden curriculum of surgical careers. Medical Education, 48: 884–894.
I have the Membership of the Royal College of Surgeons (MRCS, London) qualification from more than 30 years ago when I was contemplating vascular surgery as a career. The Hill et alia paper fitted well with my research with Dr Stephen Brigley before he retired and more recently with Dr Liz Mossop (University of Nottingham, UK) in veterinary education.