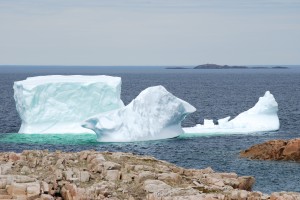 The 2013/2014 academic year culminated on a high level at Memorial in the Faculty of Medicine with the 2nd Medical Education Scholarship Centre's Forum in May 2014. It was impressive to see the range of medical education research and innovation activities taking place in the Faculty and the progress since the 1st Forum in November 2012.
See: http://www.med.mun.ca/MESC/Home/Second-Medical-Education-Scholarship-Forum/MESC_Forum_Program2014.aspx
I was involved with presentations on social accountability. See:
http://www.iainrobbe.com/medical-education-scholarship-forum-and-social-accountability/
The Forum coincided with the announcement that our Faculty of Medicine at Memorial had been awarded excellence in the category of social accountability. See:
http://www.aspire-to-excellence.org/News/1034/Award+winners+announced/
I was closely involved with the application for the award collaborating particularly with Faculty colleagues, Lisa Fleet and Fran Kirby, Professional Development and Conferencing Services, and Janet McHugh and Wanda Parsons, Admissions.
A further 25 colleagues in the Faculty of Medicine contributed to the application which was in turn reviewed by 11 students following an online survey. I am grateful for all their contributions.
Also, I wish to praise the assistance of Dr James Rourke, Dean of the Faculty of Medicine. He gave crucial support to the application based on his many years of work promoting social accountability which is in an area of Faculty work that is not always popular amongst more traditional physicians.
Now I am preparing for the next academic year of 2014/2015 with Phase 1 for the Class of 2018 and the final part of Phase 2 for the Class of 2017.